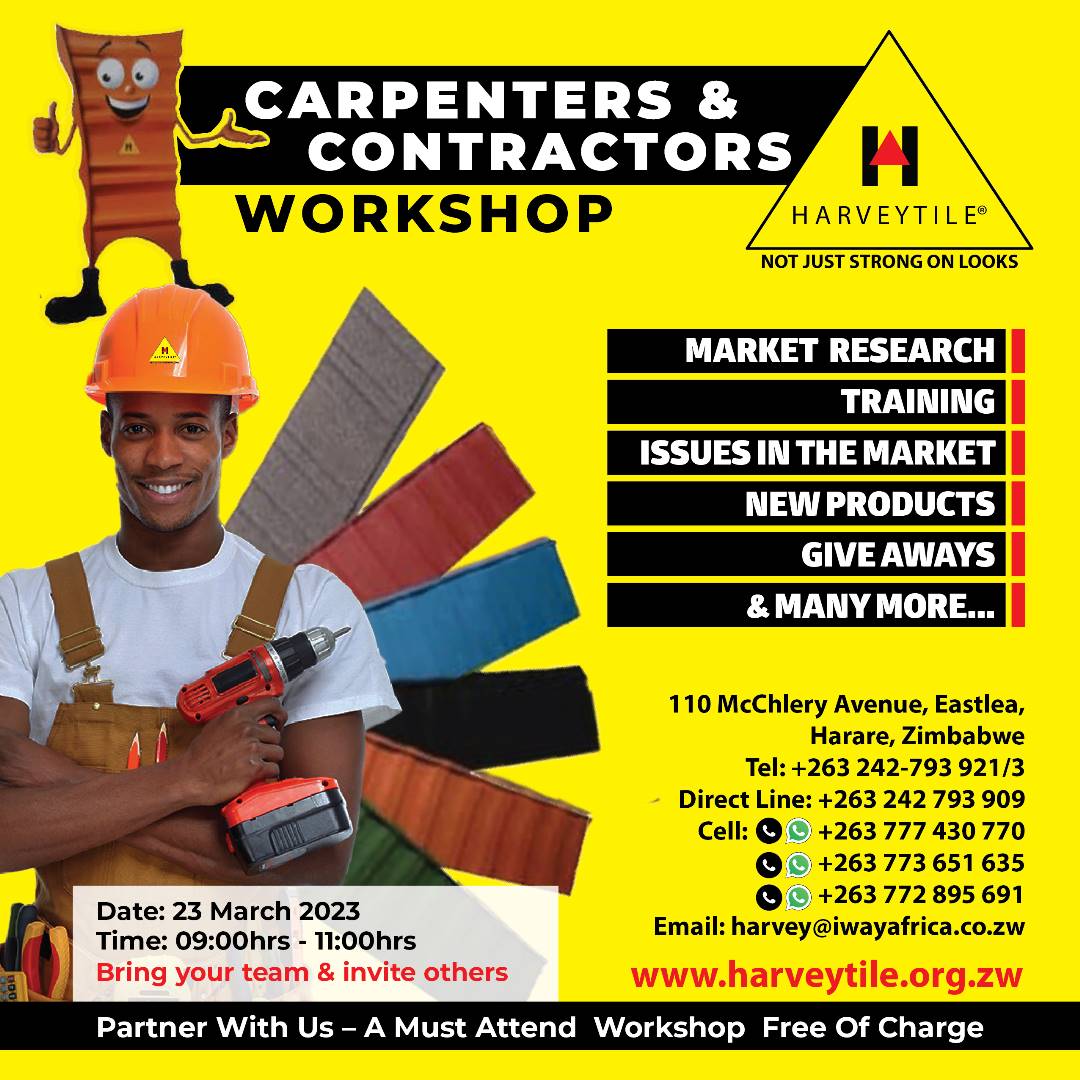 Carpenter & Contractors Workshop
On the 23rd of March 2023 from 9am -11am, Harveytile is having a carpenters and contractors workshop at 110 McChlery Avenue, Eastlea, Harare. Bring your team and invite others.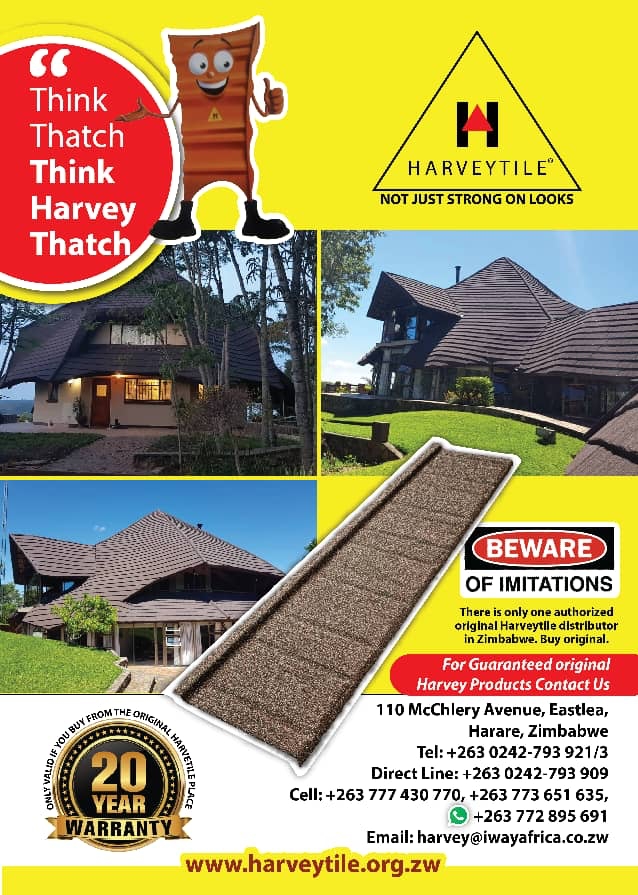 Advantage of a harveytile
A cut above the rest. Low on Maintenance: Gone with leaking roofs and fixing broken tiles. High on Security: Criminals cannot easily gain access through your roof.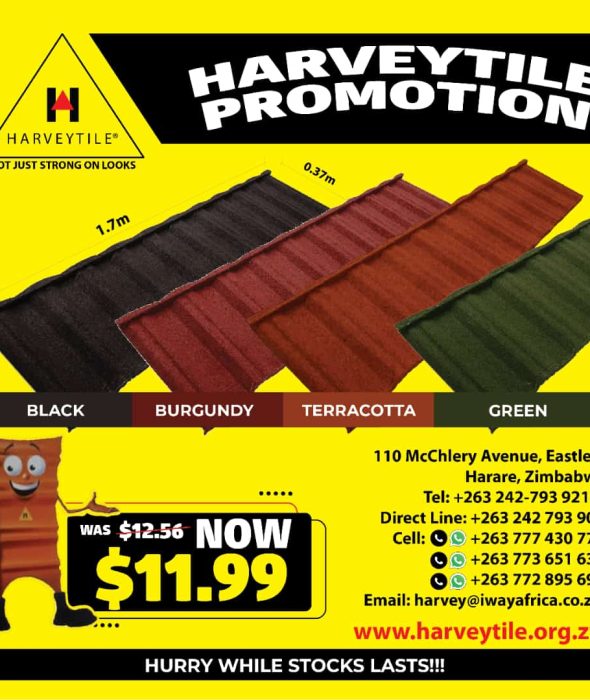 Promotion from The Original Harveytiles suppliers, from $12.56 to $11.99, Hurry whilst stocks last Ts & Cs apply.
Harveytile Roofing Products (HRP),is the manufacturer and marketer of the Harveytile range of lightweight steel tile roofing products. Known for its uncompromising stance in respect of quality, Harvey has developed an enviable reputation in each and every country that it trades in. Harveytile is manufactured using only the best materials available, therefore quality is both consistent and guaranteed thus suitable for use on a wide range of roofing applications (Commercial, Domestic and Industrial).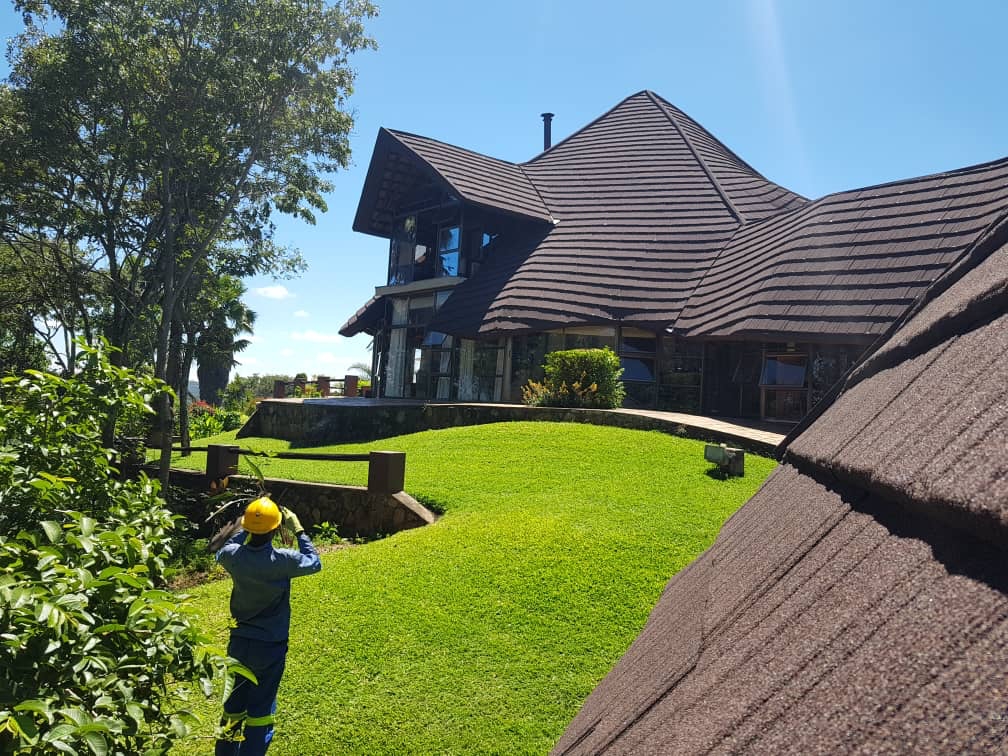 Have any questions? We are always open to talk about your business, new projects, creative opportunities and how we can help you.